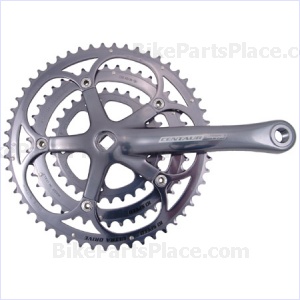 This time of year I still enjoy running but cycling becomes my focus.  The minute the first rider leaves the starting gate and begins the prologue time trial in the Tour de France, I am sucked in for three weeks of exciting racing.  Watching cycling every day inspires me to get out on my bike more as well.  With the warm, gorgeous weather, I find myself more inclined to velcro on my bike shoes and jump on my mountain bike then lace up my running shoes.  Luckily, it's all a good workout and my body is in dire need of some cross-training anyway.
Besides the Tour de France, another cycling inspiration is my father in-law who organizes a weekly ride half-way up to our local ski resort each Sunday.  A group of us, mostly family, meet at our house each Sunday morning and caravan to the 9-mile-mark.  Yesterday we embarked on the journey and I had it in mind I really wanted to break the 1-hour mark to the top.  It was a little hard to gauge if I was on track to make the time since my bike computer has not been installed properly for three years (long story, but let me just summarize I have been busy with pregnancy/babies and have not applied needed focus to remedy the situation) so instead I powered along as fast as I could.  Eventually, my husband and our friend were within striking distance and I was perplexed by how I was catching up to them.  It's not that I didn't think that I had the ability to do so, I just wasn't make a concentrated effort to catch up.  After a little while of gaining on them, I realized I was riding in my middle chainring in front, which is harder to push but also makes you go faster.
I thought about it for a bit.  At this point in the ride, I am always in my little chainring and going slower.  Why was I suddenly able to push my middle chainring?  I decided to stay in the gear and quickly caught up to the guys and even passed them for a second since my acceleration was greater than their pace.  They caught up to me and made some comment about how fast I was going.  I explained that I had discovered my middle chainring.  Andy, my husband, commented that things would never be the same.  He doesn't have a small chainring so he has no choice but to push a bigger gear, so he was speaking from experience.
Our friend went ahead at mile 8, but Andy and I rode together until almost the top.  Then he called me out and said, "Let's see what you've got." challenging me to sprint to the 9-mile marker.  He sped up.  I wasn't dying to speed up but I couldn't let him beat me.  I accelerated and he almost immediately cracked and I breezed passed him to the "finish."  I thought he had let me win but he later explained that he had absolutely nothing left in his legs.  I felt great.  Strange…
Throughout the day, Andy kept making comments about how I don't realize my power and my cycling potential.  After thinking about it for a little while, I think he is right.  Had I not accidentally gone up the road in my middle chainring, I would have continued to go slowly up the mountain week after week.  Now I know that I can push myself to new levels, if I so desire…and I think I do.
In your workouts, think about what is holding you back and how can you step it up by finding your middle chainring.  I guarantee you are capable of much more than you have ever considered.  Find that middle chainring and go for it!
No related posts.
---